This Month with Lamont Financial Group
Important Dates in November 2018
November 12th- Our office will be closed in observance of Veteran's Day
November 22nd - Our office and the stock market will be closed in observance of Thanksgiving Day
November 23rd – Our office and the stock market will close at noon in observance of the holiday weekend

Updates on the Office:
Do you think Medicare or Medicaid will pay for your long-term care? What you don't know could surprise you! Give our office a call today to schedule an appointment with Kris and he can help answer your questions about Long-Term Care Insurance.
If you require in-home or nursing home care when you get older, how do you intend to pay for those expenses? Give our office a call today at 641-424-9899 to find out if Long-Term Care Insurance is right for you!
Updates on the Team:
Kris and his family have welcomed the arrival of the autumn season - from enjoying the pretty colors brought to us each year, to visiting a local pumpkin patch for the boys' Halloween pumpkins. Calvin dressed as a magician while Dillon was Mickey Mouse for Halloween this year.
Dawn really enjoyed travelling to Omaha in October or an annual training event. It was a fantastic learning experience that not only helped to improve her knowledge of the industry, but also gave her a chance to meet many others from around the nation who all do the same job. And with Omaha being a hop, skip and jump away from Council Bluffs, Dawn took the opportunity to visit daughter, Paige, at Iowa Western when the conference was over.
--------------------------------------------------------------------------------
Updates on the Office: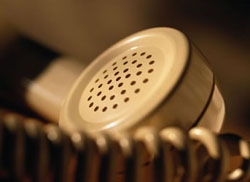 Autumn is a busy season as Kris and Dawn travel around North Iowa meeting with various companies whose retirement plans are run through the LFG office. All clients' needs are very important to us though, so if you call during one of the days that we're out, please be sure to leave a message so that we can get back to you as soon as we're able.
Updates on the Team:
Kris and Emily saw summer come to a close with Calvin beginning Kindergarten and Dillon starting 3-year old pre-school. They still managed to have a couple of end of summer adventures though, such as traveling to Chicago for a family wedding, and riding Thomas the Train in Boone, Iowa. (Kris highly recommends visiting Thomas for anyone who has small children/grandchildren!)
Dawn's been adjusting to a much quieter home life with only one baby bird still in the nest: high school sophomore, Allison. Dawn will soon attend Assistant University in Omaha to sharpen her skills as a Client Service Specialist, so is looking forward to that.
--------------------------------------------------------------------------------
Upcoming Important Dates in August and September 2018:
Monday, Sept. 3rd – Our office and the stock market will be closed in observance of Labor Day.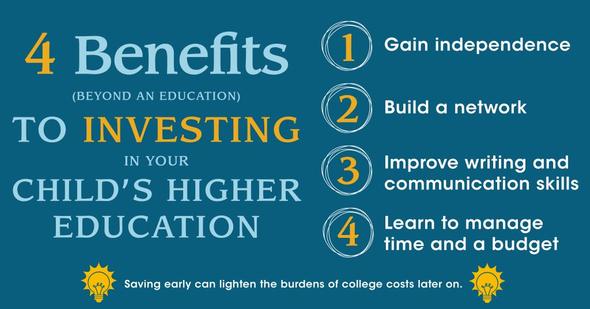 Updates on the Office:
August and September are "back to school" months. Whether your child will just be starting pre-school or stepping foot onto a college campus, contact us for questions on how you can plan for or assist with your child's higher education. Call us today at 641-424-9899!
Updates on the Team:
July was a busy month for the Lamonts, as August will continue to be! Calvin finished his 2nd season of tee-ball. Calvin and Dillon both "graduated" from British Soccer Camp (they actually got certificates!). They're in love with mini-golf now: Calvin made a hole-in-one and thinks he deserves a trophy. Swimming lessons for the rest of the summer and a bit of vacation time. And then school will be right around the corner!
After a whirlwind summer, Dawn's pace is about to slow down and house about to get a whole lot emptier as Katie and Paige head off to college: Katie returning to the University of Iowa in Iowa City as a junior, and Paige beginning her journey as a freshman at Iowa Western in Council Bluffs. Allison will begin her sophomore year at GHV, starting off with a calendar already jam-packed with volleyball activities. All three girls were lifeguards at the Garner Aquatic Center this summer, so Dawn's a bit used to not seeing them all as much, but it's still going to be a BIG change! Dawn's oldest daughter, Lizzie, got engaged this summer and is busy making wedding plans in between photo shoots and furthering her photography training.
--------------------------------------------------------------------------------
Upcoming Important Dates in June and July 2018:
Kris will be out of the office the following days in June: Monday the 18th, Friday the 22nd, and Frirday the 29th.
Tuesday, July 3rd – The stock market will close at NOON to begin observing Independence Day
Wednesday, July 4th – Our office and the stock market will be closed for the holiday